Enterprise blockchains have gained traction in the past few years. Organizations are closely watching this technology and many are moving from the exploration stage to proof-of-concept and implementation phases. The technology is already proving its strength in industries like fintech, pharma, supply chain and logistics, automotive, and many more. Moreover, tech giants like IBM, Microsoft, etc., are investing millions of dollars in developing blockchain solutions. As enterprise blockchain solutions are becoming a reality, the technology adoption challenges are coming to light. Let's explore these challenges in blockchain adoption and find out what's holding back the majority of organizations from adopting this path breaking technology.
What are the major barriers to enterprise blockchain adoption?
1. The cost involved
To build a blockchain network from scratch is an expensive process. The network requires infrastructure with high computing power and huge storage space. Organizations should also address the cost involved for higher network speeds, building peer-to-peer (P2P) networks, encryption, smart contracts, and front-end development. Since blockchain technology is in its nascent stage, hiring the right talent also involves high expenditure since the number of people who are skilled in this technology are very low. In addition, the complexity of the blockchain app decides the overall implementation cost.
The expenses are not just for implementation, once the network is developed, the maintenance costs come in. The blockchain network will have high energy requirements. The network also needs frequent security and regulatory updates. All these factors make building and maintaining an enterprise blockchain network, a costly affair. Blockchain as a service enables organizations to get applications running with minimal cost and effort by supplying infrastructure and blockchain building tools.
2. Lack of knowledge base or confusions on blockchain technology
Blockchain is a new technology and the awareness regarding its business uses is very limited among the industry decision-makers. Blockchain technology, in the minds of many, is linked too much with cryptocurrencies. Quite often, cryptocurrencies are surrounded by fraudsters, hackers, and used for illegal purchases, which creates a negative image for the blockchain technology itself.
Corporate decision- makers often find it difficult to understand blockchain technology and how it works. This is mainly due to the technical approach experts follow to explain the technology. Enterprise blockchain is going through a 60-30-10 adoption challenge, according to HFS research. 60% of the enterprises lack sufficient knowledge about blockchain technology, 30% are thinking about how to get started, and 10% lack clarity on how to make it real. This gap in the knowledge base is holding back companies from adopting enterprise blockchain technology.
3. Scalability concerns
At a compounded annual growth rate (CAGR) of 67%, the global blockchain market is expected to reach $39.7 billion by 2025. With the rising demand, the concerns regarding its scalability are also growing. To facilitate a wide-scale adoption, enterprise blockchain platforms should be capable of handling multiple users without compromising on transaction speeds.
Since there are only a few blockchain solutions implemented, limited evidence is available to prove its scalability. For large enterprises with multiple partners and a huge customer base, scalability will be a major factor while adopting blockchain technology. It is necessary for blockchain service providers to prove the scalability and ensure high transaction speeds to make enterprise blockchains more popular.
4. Limited interoperability
Multiple, enterprise-grade blockchain platforms exist that can handle enterprise transactions. But there aren't any standards allowing them to communicate with each other. For widespread adoption to occur, there needs to be some kind of proven cross-platform system that allows businesses running on different blockchain platforms to collaborate. But currently no such system exists. It would be hard for a company using Hyperledger Fabric to coexist with its partner using Corda services without having compatibility issues.
Blockchain Platform Services has begun to address this issue. Hyperledger and Enterprise Ethereum Alliance, two of the most popular enterprise blockchain platforms, have decided to work together to define standards to enable interoperability. However, there is still more work to be done to address this concern and enable the mass adoption of enterprise blockchains.
5. Regulatory issues
The enterprise blockchain technology is still in its infancy, with a small number of pilot projects being completed. This makes it difficult for lawmakers to set forth adequate rules and regulations for managing enterprise blockchain networks. For a vast majority of enterprises, these networks will be distributed across the world, making it a complex process for governments to establish jurisdiction.
Globally dispersed blockchain networks will make it hard for governments to establish rules around data storage and sharing. Given the network's complexity, once an illicit transaction has occurred, authorities may find it challenging to trace it down and identify the legal obligations of the parties involved.
6. Tensions regarding criminal activities and cybersecurity
News about using digital currencies for criminal activities and conducting dubious transactions has painted a negative picture of blockchain technology. According to blockchain data company Chainalysis, just 0.34% of all cryptocurrency transactions in 2020 were illegal, but there was a 311% increase in ransomware incidents. The thought of such risks is holding some enterprises back from adopting blockchain technology.
One of the most attractive features of blockchain technology is that it is secure by nature, yet companies aren't comfortable with deploying blockchain in their operations. Blockchain is vulnerable to phishing scams, but generally affects cryptocurrency transactions and not enterprise blockchains. Ransomware attacks still pose a threat to enterprise blockchains. However, strong multi-factor authentication can be used to stop these.
7. Uncertain ROI
The return on investment from a blockchain solution is a major concern for companies implementing blockchain technology. As discussed earlier, blockchain adoption is a cost-intensive affair which makes ROI crucial. According to an IBM study, organizations expect just around 20% ROI on their blockchain investments in the next 4 to 5 years and about 50% ROI in 10 years. Predicting ROI from a blockchain project is a complex process and there is no proven formula for the blockchain ROI calculation. This is a major challenge that holds back organizations from adopting blockchain technology.
Final Thoughts
There is no doubt about the potential of blockchain technology to transform businesses. Yes, it is true that the technology faces a lot of challenges today but it's normal for any new technology to have gaps. Enterprise blockchain is a growing technology and it will overcome all the above-mentioned challenges.
Blockchain technology is here to stay and it's going to be the future of corporate networks. Companies are adopting both private and consortium blockchain networks to address some of these challenges. As time goes on, blockchain technology will continue to mature and improve itself to combat these issues tagged to blockchain adoption.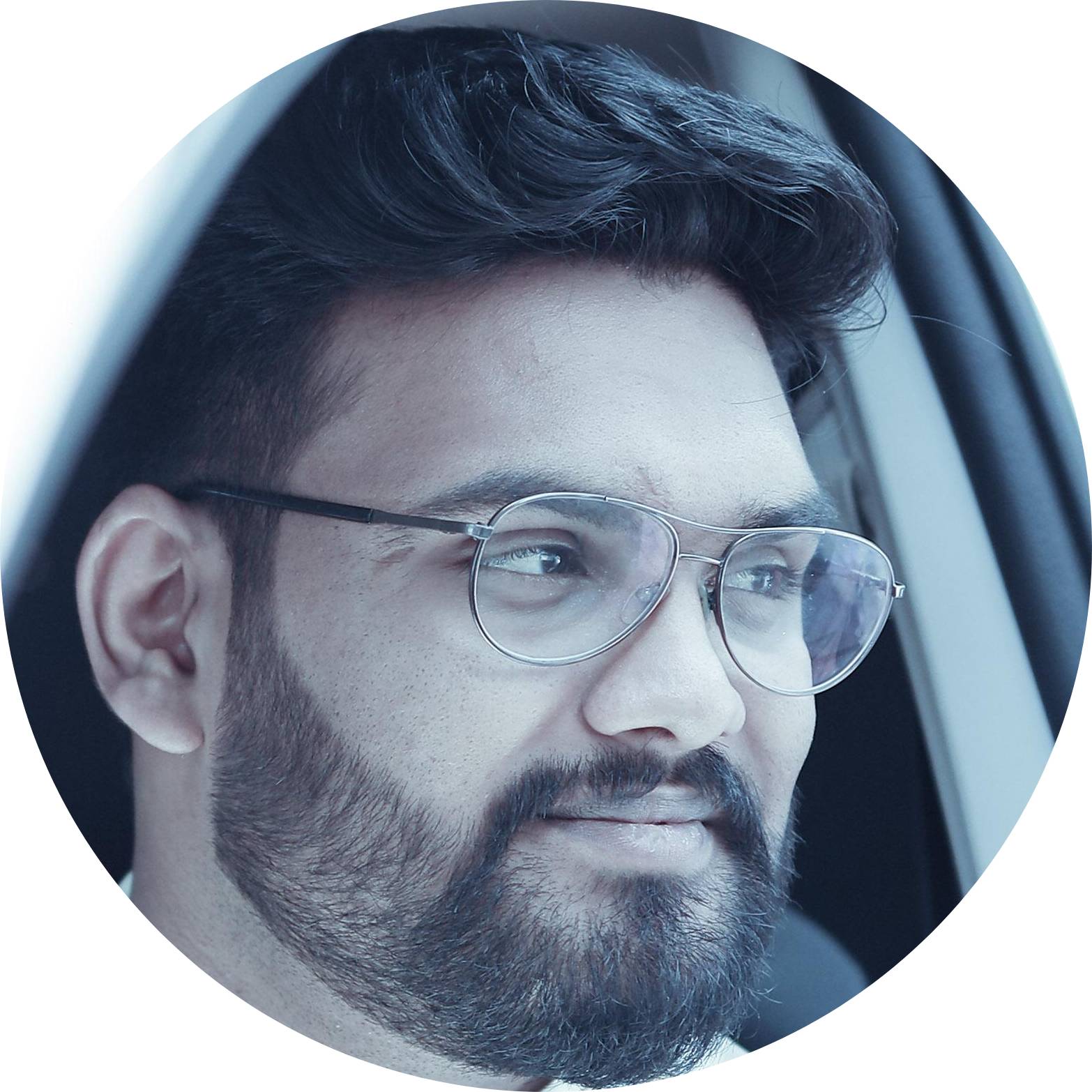 Anantha Krishnan
Aspiring author, creative marketer, and product marketer by trade, plans, creates and promotes strategic content to reach the target audience